Lunar Calendar 2023
Unlock the Power of Lunar Cycles -Get Your Free 2023 Digital Lunar Calendar!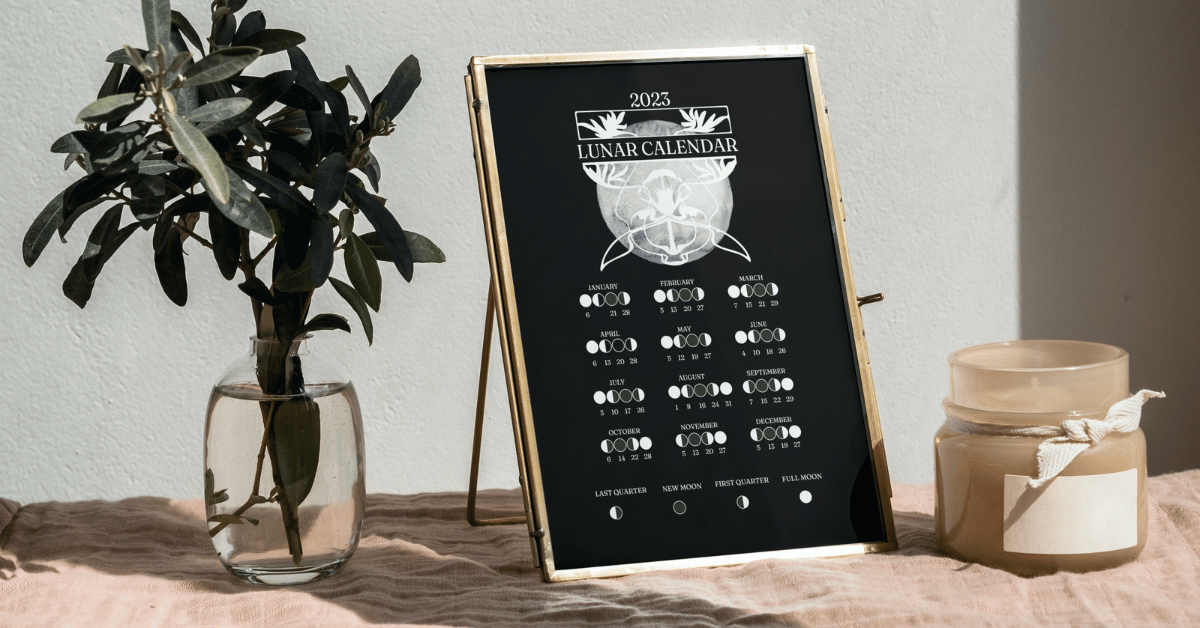 By subscribing to our email list, you'll receive a beautifully designed digital lunar calendar that highlights the phases of the moon for each month of 2023. With this calendar, you'll be able to track the cycles of the moon and align your intentions and actions with its energies.
As you immerse yourself in the lunar cycles, you'll discover how the moon affects your emotions, energy levels, and overall well-being. 
Enter your email address below to grab your FREE digital lunar calendar!